2020 Events
AberTB Conference 2020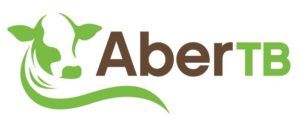 Due to COVID-19, the Centre of Excellence for Bovine TB in Wales (CBTB), were unable to host a second #AberTB conference at @aberuni in September 2020. We had planned to focus on issues around Biosecurity as a measure to control the spread of bovine TB and we will return to this as soon as conditions allow. In the meantime we are holding a series of on-line events covering the latest developments on a number of issues relating to BTB and the development of the Aberystwyth School of Veterinary Science. These will be made available to all free of charge over the next few months.
The AberTB conference is supported by: VetHub1, Wales Veterinary Science Centre, Aberystwyth University, SerCymru, WEFOwales
AberTB and the Wales Badger Found Dead Project
Dr Beverley Hopkins MRCVS (Veterinary Investigation Officer and Pathology Manager at the Wales Veterinary Science Centre) presents the second talk of the AberTB conference series: 'Badger Found Dead Project'.
As part of the Welsh Government Bovine TB Eradication Programme a contract was awarded to collect badger found dead carcases for post-mortem purposes. These post- mortem examinations will provide useful information on the nature of the disease within the badger population across Wales. Badger Found Dead (bfd.wales)
Our Sêr Cymru team at the Centre of Excellence for Bovine TB at Aberystwyth University work closely with the Wales Veterinary Science Centre and epidemiologists at APHA and Welsh Government to analyse the patterns and trends, with a view to ultimately eradicating Bovine TB.
Sêr Cymru is part-funded by the European Regional Development Fund through the Welsh Government.
Click on the link to see the latest research from the Badger Found Dead Eradication Programme by Dr Beverley Hopkins of WVSC.
Disclaimer: images of post-mortem examinations are included.
The following video is presented by Professor Glyn Hewinson (Sêr Cymru Chair and head of CBTB) discussing his reflections on how living through the COVID-19 pandemic may help to reinforce our thinking around the control and eradication of bovine tuberculosis.